The Canadian Homestay family - a great opportunity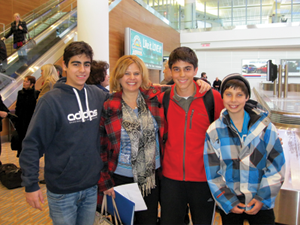 An important component to the success of the River East Transcona Schools - International Education Program is the placement of our international students in a secure, caring home with a Canadian family living in the area of the school division.
All of our Homestay families are carefully screened to ensure our international students gain the most from this experience. International students are welcomed at the airport upon arrival by their Homestay family, along with International Education Program staff who will take them to their new home.
Homestay families provide three meals per day, a variety of snacks and a private bedroom with study facilities. Our international students essentially become a member of their Canadian Homestay family and are treated like a son or daughter. At the end of their program of studies, they are transported to the airport for their trip home.
The success of the Homestay component of our International Education Program is due to our belief that our international students and our Homestay families need support as they adjust. It is a service we provide to ensure the best possible experience for everyone involved.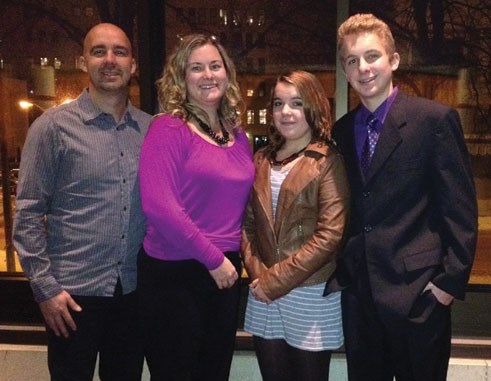 Our operations facilitator, along with our Homestay team members, maintain close contact with students and their Homestay families. They visit students regularly at school as well as in their homes. Our program staff is available to international students after school hours by cellular telephone.
We believe the Homestay with a Canadian family provides our international students with an authentic, real-life situation where they can truly learn the customs, live the culture and learn English.
We are regularly looking for local families to host our incoming international students. The most basic of requirements are that a Homestay family would be English speaking, have a house within the school division, and would be able to provide a private bedroom with a window.
We have students from many countries including places such as Germany, Slovakia, Turkey, Czech Republic, Mexico, Brazil, Colombia, Ecuador, Taiwan, Hong Kong, China, Thailand, South Korea, Vietnam, and other countries as well. The students most commonly come for either one full school year or one academic semester (five months). Most of the students that come are in high school, but we do have some students in junior high and a few in elementary school.
See our program guide for more information about the application process and the application form. This information package is also available in print form upon request.
If you have more questions about becoming a Homestay family please feel free to contact us.