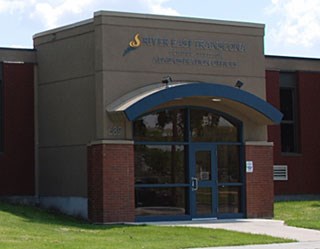 Our campuses are located in the quiet, secure neighbourhoods of northeast Winnipeg near the scenic Red River, with quick, easy access to downtown.
Our schools are state-of-the-art. They are equipped with media resource centres, an online library system, science and computer laboratories, one or two gymnasiums and a fitness room, as well as fully equipped music and drama facilities.
They house current hardware and software to help students conduct research and learn technological skills such as computer-aided design. All students have Internet access and an e-mail address.
Large indoor swimming pool facilities are located near our campuses and students can access these for recreational purposes at the end of their day of studies or during evenings and weekends.
We provide an environment to promote academic excellence and social and physical well-being for all of our students.