Academic and Extracurricular Distinction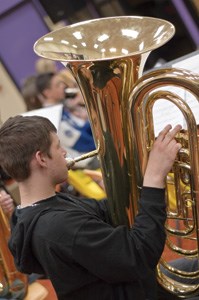 Many of our River East Transcona schools have received national and international recognition for their strong academic, music and athletics programs.
A large number of our students consistently rank in the top two per cent in various provincial, national and international physics and mathematics competitions.
We are well known in the province of Manitoba as educational leaders. We take pride in the outstanding achievements of our students.
We are closely linked to the Canadian and foreign university systems. Many River East Transcona graduates have consistently excelled in their post-secondary studies in prestigious universities throughout the world. We prepare our students for a lifetime of success!
River East Transcona high schools are well known in the city and province for their numerous awards as champions in soccer, football, basketball, volleyball, track and field and hockey. We are respected for our world-renowned music production technology programs featuring state-of-the-art, high school music recording studios.