Murdoch Student Chosen for Prestigious Scholarship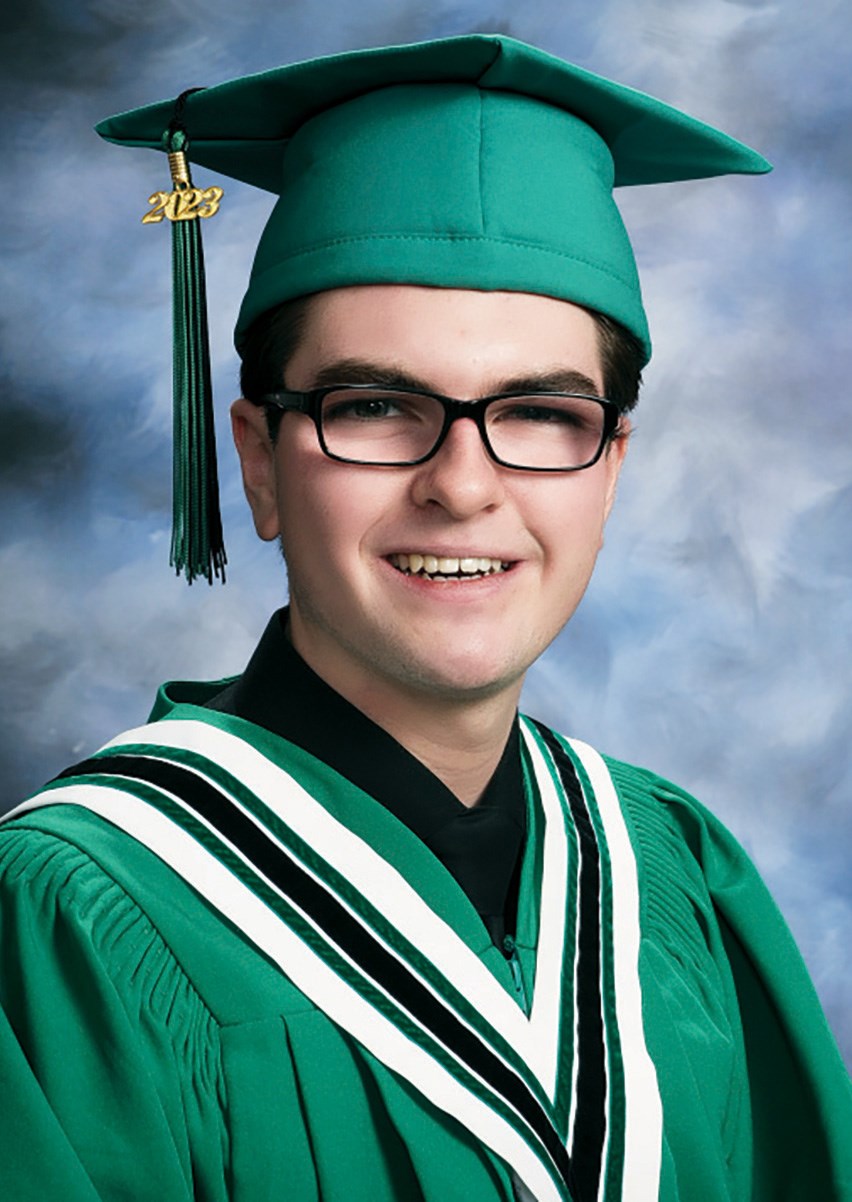 Congratulations to Cody McDonald, a Grade 12 student at Murdoch MacKay Collegiate, on being chosen for a prestigious Schulich Leader Scholarship worth $100,000. He will be entering the University of Manitoba this fall, studying actuarial mathematics.
Cody was nominated by Murdoch MacKay for his outstanding academic achievements. He is a dedicated young person with a tremendous amount of drive to improve his community through education and fundraising. Cody participates in many leadership opportunities both in and out of school. He is a well-balanced individual through his interests in language, culture, music, technology, sports, and charitable endeavours. He has accomplished all of this while excelling academically across all disciplines.
"Cody's an exceptional, well-rounded individual who's also friendly, caring, appreciative, and easy-going with all individuals in our school," says school counsellor Jordon Yvon-Moreau. "He sets significant educational, personal, and community goals, while working tirelessly on his personal growth. He's contributed so much to this school community and to the community at large. Cody's work in Reconciliation and in learning and practising new languages has been a source of inspiration to me and many staff and students."
As is true to his nature, upon hearing news of this award, Cody showed humility, gratitude, and excitement. He was in disbelief and incredibly appreciative of this opportunity. Cody was asked if this news could be shared to staff members and some of his peers as he would not do this independently. The school community is elated for Cody, as both students and staff appreciate his genuine nature and positive work ethic.
"Cody's kindness, entrepreneurial spirit, and intelligence overflow in equal measure to make him one of the most successful and promising graduates at Murdoch MacKay," says AP chemistry teacher Vanessa Harms. "He has a very bright future ahead of him."
AP calculus and physics teacher David Savoie shared that he was glad to have taught Cody and that he's one of those students you hear positive things about across the school community and you hope you'll have in your class one day. "And he hasn't disappointed me," he said. "Cody's excelled in the Advanced Placement program and in so many activities, not just because of his hard work and great attitude, but also because he finds joy in working with others and learning new things. He's a lifelong learner."
"Cody's been deeply committed to his leadership as a Michif person in our Indigenous Academic Achievement program," said teacher Kim Dudek. "He helped lead our Truth and Reconciliation Day, volunteered his time to educate students on the realities of the residential school system, and was instrumental in planning our Downie Wenjack Walk. Cody also established Mishkum Clothing and Designs, a website that sells products featuring Indigenous languages. He doesn't wait for opportunity to succeed; he looks for and creates opportunity for success."