Behaviour Expectations
All students are expected to meet the three school expectations of Be Safe, Be Respectful and Be Responsible. Matrices are a visual representation of the expectations at Wayoata School. There are classroom matrices that are created in each classroom by the teacher and the students. Additionally, there are matrices developed by staff to support students in school wide activities and common spaces.
School assemblies allow for the teaching of the expectations school wide and the recognition of students who successfully meet expectations. Student success is also celebrated as a community when students work together to earn school wide and classroom rewards. Follow up reinforcement of the expectations is completed in classrooms to further support student success in meeting expectations.
If students are having difficulty meeting expectations, parents will be contacted to provide support for those students to work towards success.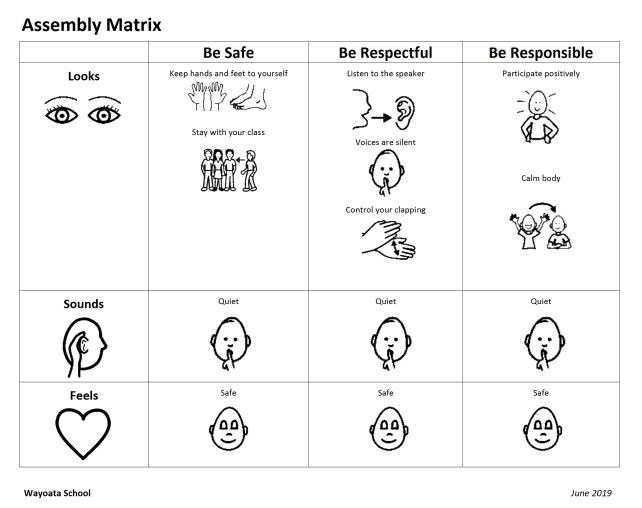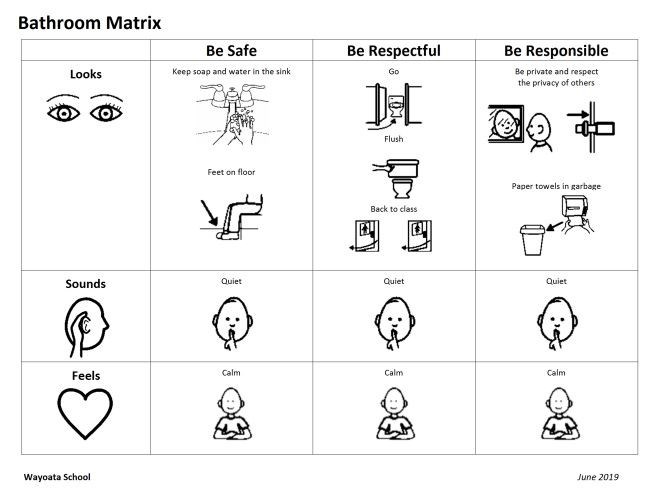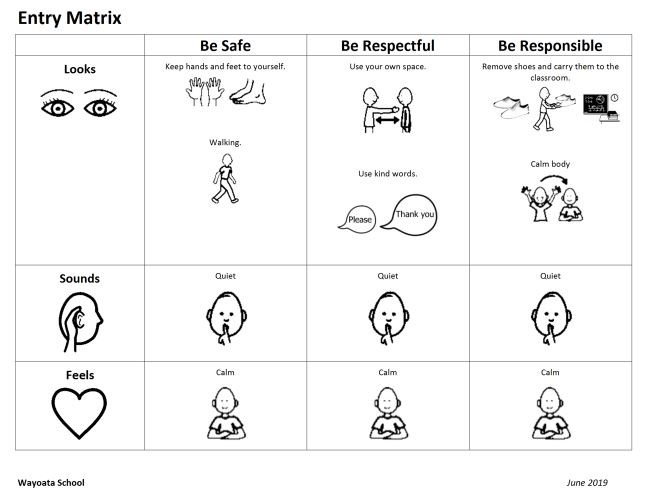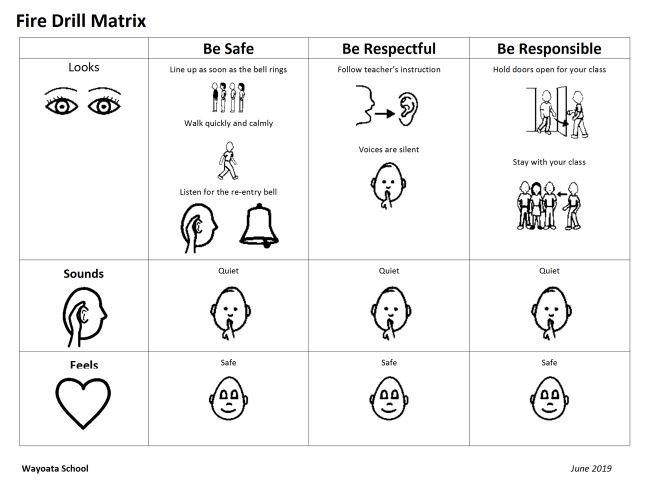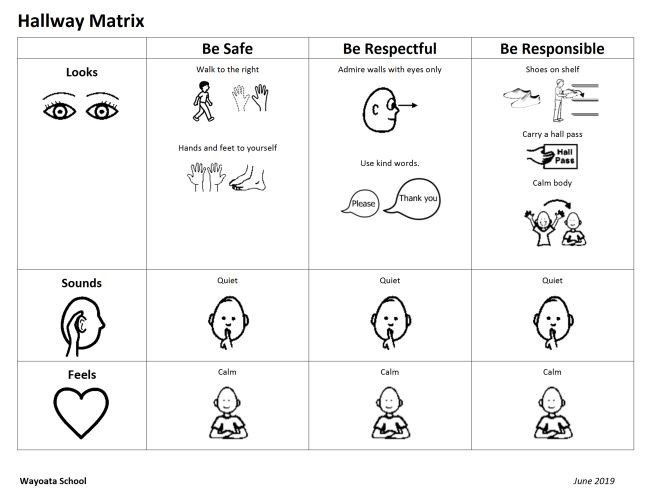 Lunch Program Expectations
All students in the lunch program must follow the school wide expectations of Be Safe, Be Respectful and Be Responsible as well as the expectations specific to the lunch program as indicated on the lunch matrix. If students have difficulty meeting expectations, their privileges of eating lunch at school may be suspended. In that case, parents would be responsible for making alternate arrangements during the lunch hour.
Recess Expectations



During recess students sometimes have disagreements and minor conflicts that are isolated incidents. Students often refer to isolated incidents on the playground as bullying. Isolated incidents are not bullying. At Wayoata bullying is:
hurtful
one-sided
on purpose
repeated
Repeated incidents that are bullying are taken seriously and dealt with by administration.
Conflict Managers
During recess, Grade 4 and 5 students act as conflict managers to support our kindergarten and grade 1, 2 and 3 students to solve minor conflicts on the playground. The grade 4 and 5 students are trained to mediate the minor situations and to know when the situations need to be directed to a supervising teacher. All conflict managers wear green pinnies so the students can easily identify them.
Solution Wheel
Students who are having a minor conflict on the playground will be directed to use the solution wheel. The solution wheel offers several strategies students can use to help solve their conflicts. Any situation that involves physical or verbal aggression will be referred directly to an adult. The solution wheel is posted in the windows of the school.