REC COMMENCEMENT 2022 INFO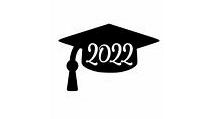 May 19, 2022
Congratulations REC Class of 2022
Update information on booking convocation times.
Group Bookings - Only 1 form returned per group. The school will enter the groups into Conference Manager and we will then open Conference Manger for singles from June 1 – 5. This form will be available in the office or attached to this notice.
Select 1 time slot list below and print students' names in the grid below up to 12 in the group that you would like to convocated at the same time. The ceremonies will be Monday, June 27 and will be held at the school and each graduate will be able to invite up to 8 guests.
We will be accepting these forms back to the main office starting on Wednesday, May 25 to May 31, 2022– first come first serve. We will confirm the times in early June.
Updated REC Convocation 2022 Information Time Slot Choices.pdf