March 14, 2022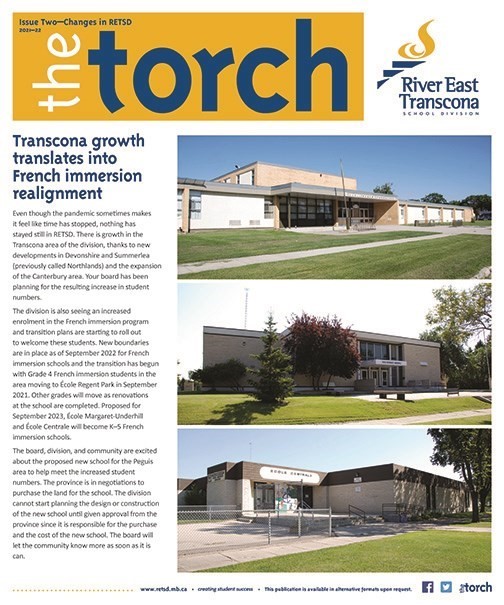 The board of trustees' newsletter, The Torch, is now online! 
It was created several days before the fire occurred at Westview School, so the information about Westview in The Torch has completely changed. 
The board and the division senior administration have made Westview their priority, along with supporting Radisson School, where Westview is setting up temporarily. 
CLICK THE IMAGE TO VIEW THE PDF