2022–23 School Calendars Online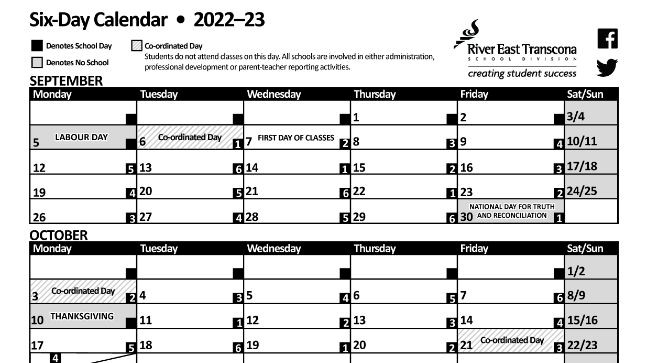 April 19, 2022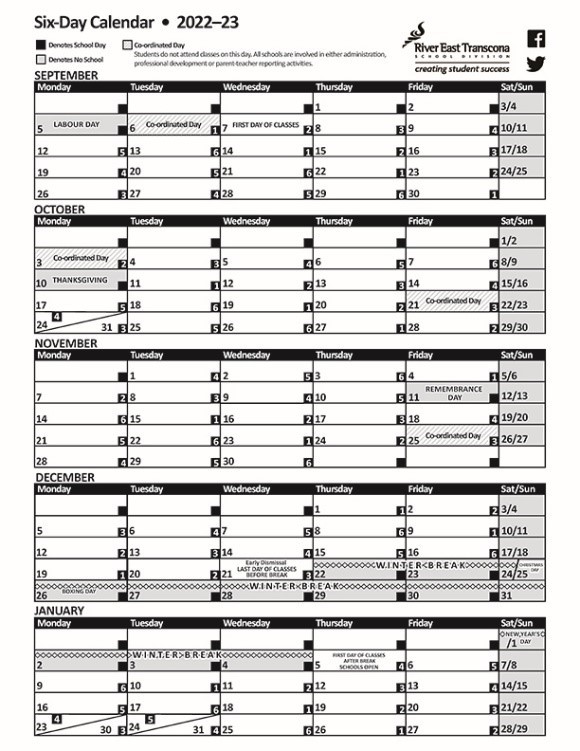 The 2022–23 school year calendars have been added to our website. This includes the kindergarten caterpillars and ladybugs calendars, as well as the six-day and two-day calendars for students from Grades 1–12.
To see them, visit: Calendars
Note: The province has not yet decided if September 30, the National Day for Truth and Reconciliation, will be recognized as a school holiday for the 2022–23 school year. Manitoba Education will notify school divisions once a decision has been made.